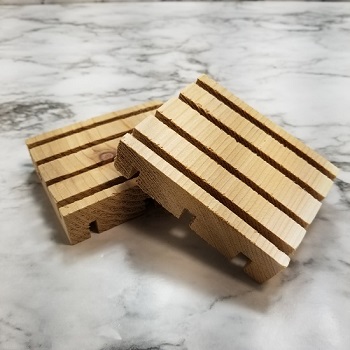 Hand Crafted and made from premium cedar wood.
Durable construction design provides for a long lasting tray

Drains excess water from soap dish


Keeps soap clean and dry, no more soft mushy soap
$3.00 each or 2 for $5.00!
 
Handcrafted and designed to extend the life of bar soap

Pure Bliss handcrafted Knitted Soap Savers extend the life of bar soap and also doubles as a body scrubber. Simple insert your favorite Pure Bliss Soap into our soap savor.  Then use in shower, bath, sink washing as if it was a wash cloth.  When finished, simply place the soap savor down on a dry surface and your bar will quickly dry out.  Comes in a variety of colors.
Get yours today for only $5.00 Each
Subscribe to our News Letter today